As Seen In DENTISTRY: The hidden magic behind every successful pediatric appointment
Dental News
February 26, 2022 6:07 pm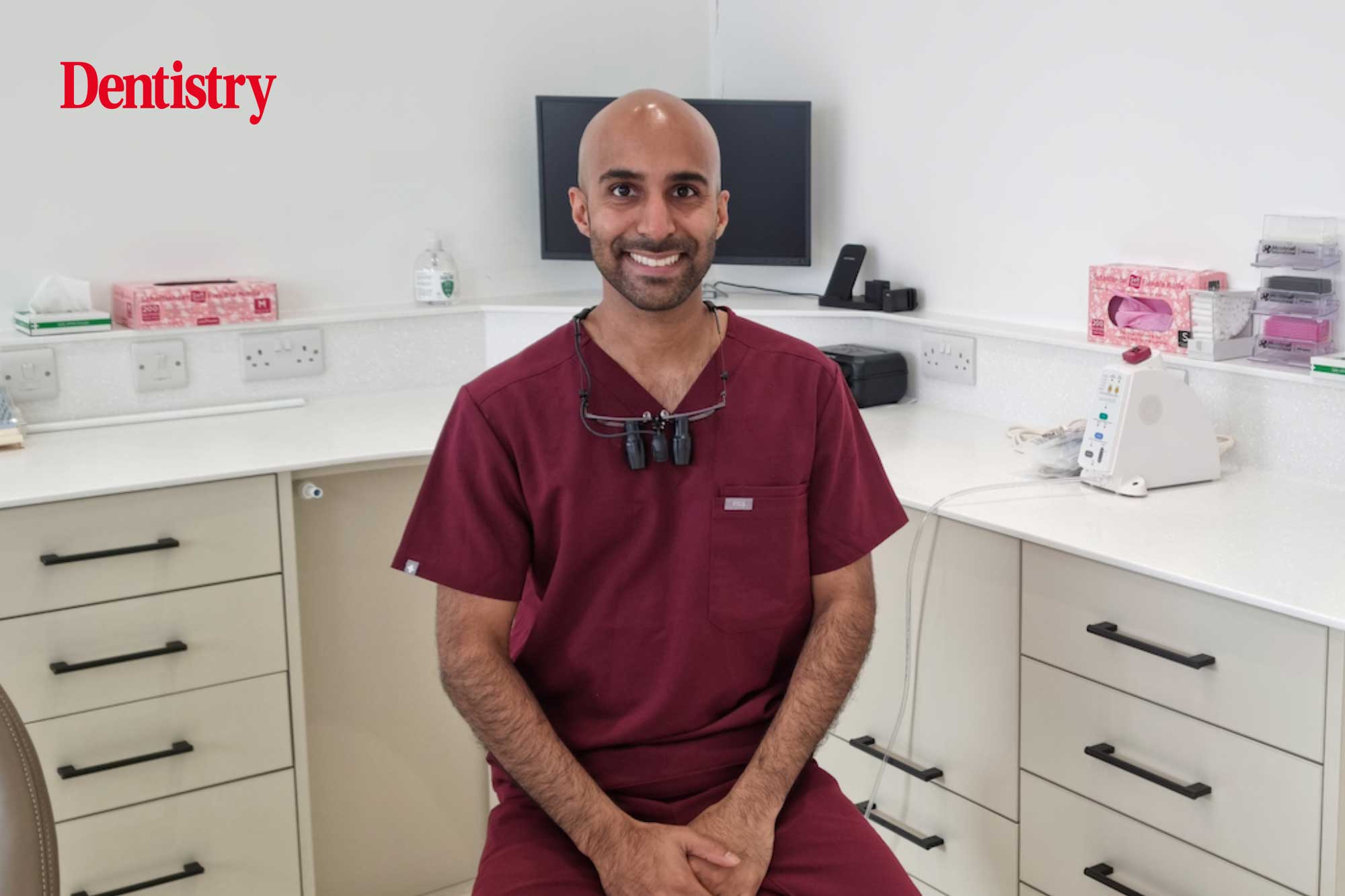 Paediatric specialist Kunal Patel reveals how his approach to treating children is enhancing the dental experience for the next generation – and beyond.
As a specialist in paediatric dentistry, Kunal Patel understands better than most the accumulative problems Covid-19 has heaped upon the profession.
The challenges of delivering care to young patients with little to no experience of a dental appointment were somewhat compounded by the pandemic.
As Kunal admits: 'PPE created a barrier between the patient and clinician. It reduced the ability for them to identify our facial expressions and body language.
'Speaking to patients through an FFP3 mask during treatment or sedation certainly proved challenging when trying to create a calm environment.'
Positive experiences
Kunal is the paediatric specialist at Fulham Road Dental (FRD). He is one of its team of specialists – all leaders in their respective fields – who support principal George Cheetham in offering a dental appointment designed to give patients a 'positively memorable experience they will share with others'.
Certainly, Kunal has the credentials to deliver on FRD's promise to its younger clientele. Proficient in treating children with dental anxiety, he completed his clinical specialty training in paediatric dentistry at the Royal London Dental Hospital and Kent Community Dental Services, with rotations at Great Ormond Street Hospital.
He was awarded the Tri-Collegiate Membership in Paediatric Dentistry from the Royal College of Surgeons of Edinburgh. Kunal has a post-graduate certificate in dental education from the University of Bedfordshire. And is accredited in both inhalation and intravenous sedation by the Intercollegiate Advisory Committee for Sedation in Dentistry.
In essence, Kunal is at the top of his game.
Negative reactions
However, with an eye on a holistic approach to every child's dental visit, he continues to hone his skills; building on what tests clinicians in the current climate when faced with more fearful paediatric patients.
From previous negative experiences and fear of the unknown or (perceived) pain to parents referencing their own negative reaction to 'needles', Kunal may not necessarily know what factors will manifest until the initial appointment. In addition to the pandemic's unique set of challenges.
And, whilst parental support is key to good clinical outcomes: 'Parents can be brilliant in supporting their children in overcoming their fears and providing reassurance' – there can be difficulties. Particularly when parents are dentally anxious themselves, Kunal points out.
Adapting your approach
Indeed, they also have implications for treatment options and timings.
'Children may not be able to accept treatment at one visit but might a year later. They may also present with a range of dental anomalies and medical conditions that affect treatment.'
Not one to be discountenanced, Kunal's approach is all encompassing. He employs specific management techniques strategically created to counter each of these challenges.
He explains: 'Acclimatisation introduces the patient (and parent) to the dental environment. It is important to take time, respect boundaries, use age-appropriate language and avoid terminology that could induce anxiety.
'It is also crucial to discuss with the patient if they would prefer in-depth explanations or if pertinent information about the procedure is enough.
'Too much information can induce more anxiety in some patients. Whereas for others it gives them a sense of control.'
For younger children, Kunal will avoid using words such as 'needle' or 'injection'.
'Rather, I use words like "sleepy juice" or "spray for the tooth".
'If a tooth requires extraction, then I talk about "dancing the tooth out",' he explains.
With older children, he believes it is best to avoid coming across as condescending: 'As they usually prefer you speak to them like young adults' he notes.
Paediatric patients
Longer appointments for paediatric patients are essential: 'To develop a rapport. And to provide an explanation to both parent and child and discuss their options'.
For the treatment of those who have limited dental experience or dental phobia, then extra time is added.
He says: 'I always spend more time delivering successful local anaesthetic to ensure a pain-free experience.
'This is why the assessment appointment is so important. One can ascertain what the child will accept and how much time you may require for treatment.
'For non-urgent treatment, I never underestimate the value of an acclimatisation appointment. Here patients may not undertake a treatment, but it desensitises the anxious child to the dental environment.'
But should the patient feel unable to proceed with treatment, he will then consider alternative options. Or he'll revisit the treatment at another session.
The Wand
Lighting and audio/visual equipment can also be used as a distraction. 'Reduced lighting during sedation can reduce sensory overload and calm the patient further'. And the choice of sedation is vital, too.
'We use inhalation sedation or intravenous sedation as an adjunct for those with dental anxiety.
'To administer local anaesthesia, I use The Wand at almost every clinical session.
'Visually, The Wand is discreet and less daunting – a small box with a pen-like device. Patients perceive it differently to the syringes that some patients associate with previous negative experiences.
'I usually ask patients to listen out for the beeping noises as it gives them something else to focus on. I hold the device using a pen grip and this can be easier to access different parts of the mouth and makes interpapillary infiltrations easier to deliver. Particularly with the extra short syringe.'
Whilst the delivery of the local anaesthetic is slower, Kunal finds they tolerate this better as it causes less discomfort for the patient.
'I have more successful outcomes from patients who have stated that they are needle phobic and have achieved good local anaesthesia using The Wand.
'In fact, parents are often reassured that we are able to use topical anaesthetic and The Wand to provide successful local anaesthesia. This can be very different to the experience they may have had.'
Growing patient confidence
A team approach is also important to any patient experience, he believes.
He explains: 'First impressions count. A warm friendly welcome at each stage of their journey in the practice can make all the difference.
'Acknowledging their fear and normalising it can make patients feel more at ease, too.
'We have fantastic front of house staff who are great at welcoming patients to the practice. And, without my brilliant nursing team reassuring the patients throughout treatment and making them comfortable, a lot of the successful outcomes wouldn't be achievable.
'Parents also need considering when treating a child. Some of them may feel a sense of guilt that their child has dental problems. Or they may be dentally anxious themselves.
'It can be good to find out if another parent can come to the practice with the child or establish what the parents are comfortable with,' he adds.
Providing a good experience in the dental chair also means that the patient's confidence will grow. They will be able to continue to attend the dental setting and have chairside treatment with ease.
Kunal reflects: 'A lot of the negative experiences adults associate with dentistry stem from adverse childhood experiences where they continued to feel pain during a procedure.
'When children have a positive dental experience throughout childhood and maintain good practices, they can then pass these on to the next generation.'
---
For more information about Dental Sky and The Wand, visit www.dentalsky.com.